I always liked dragons. And as they say:
Always be yourself, except when you can be a dragon. Then always be a dragon!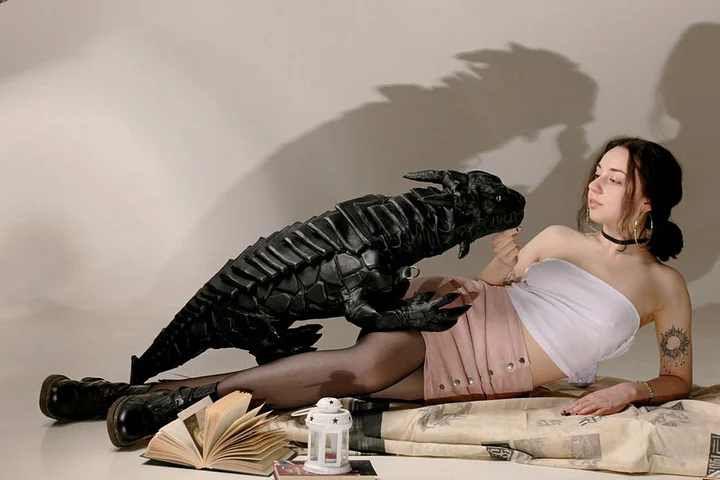 I myself would like to have such the backpack as an accessory. And who wouldn't? In the process of photographing the dragon backpack on the street, people strangers approached me several times and asked to be photographed with the dragon O.o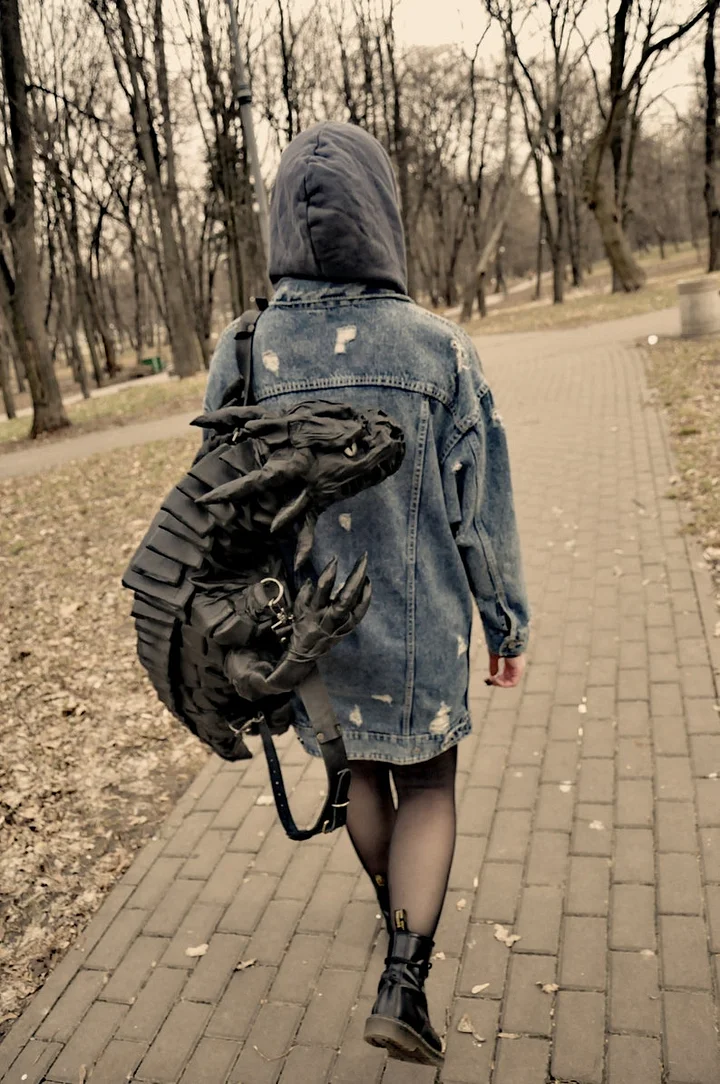 The tail at the bottom is reinforced with a plastic core.
Dragon eyes are made using two-lens technology - therefore they look deeper and more alive.
The wings are modeled on the wings of an adult dragon.
Each scale is made with a peak like have adult dragon.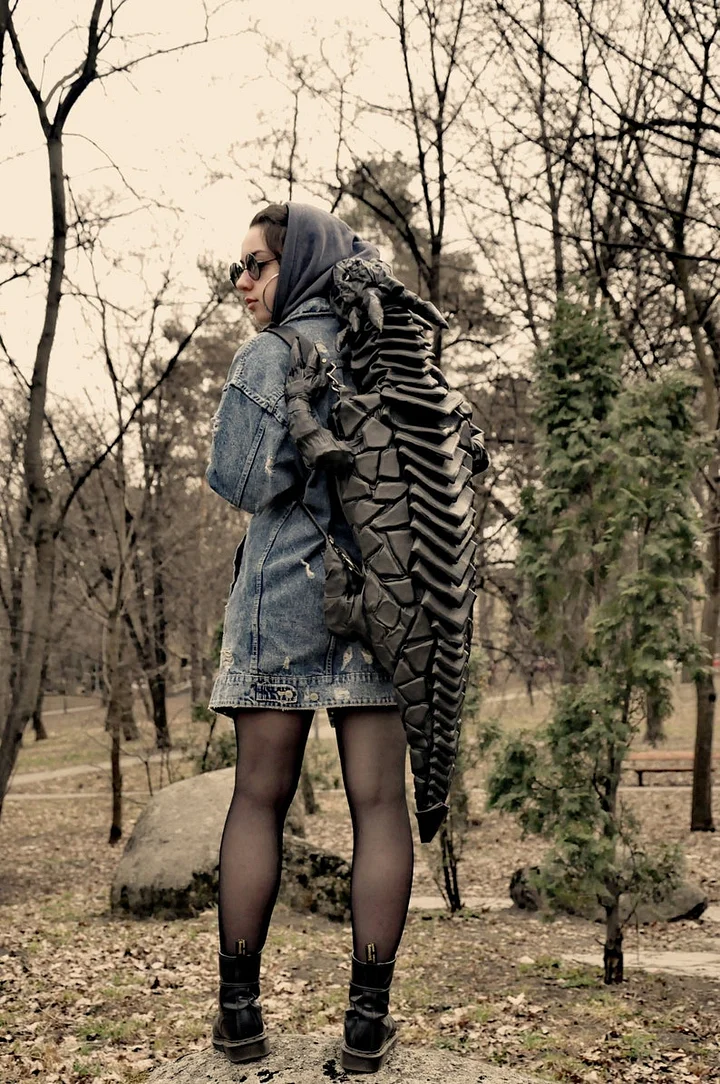 FEATURES:
The whole dragon is quite soft, although it keeps its shape very well and, thanks to the base material, can protect your belongings from damage. The entire base is completely covered in genuine leather. The hard parts of the dragon are just the head and the elbows. Although the ends of the horns (about 1/3) on the head are also soft. The elbows of the dragon are also tough, you can hold the backpack on the weight by the elbows. Paws of the dragon, both the lower and upper ones are also soft. This is done for safety and even if you cling to something with paws - they do not break off.

The tail is specially dressed with a tip of thick, hard leather so that you can rest the backpack with the tail to the floor when you want to get something out of it - as practice has shown, it is convenient.