💘It is believed no Viking should be without his shield.
💘Among the Vікіngs, the rаvеn was a sуmbоІ of struggle and victory. 


Great Gift for Ancient War Lovers. It would make an impressive decoration in the study of any history enthusiast who has a passion for Viking and medieval equipment.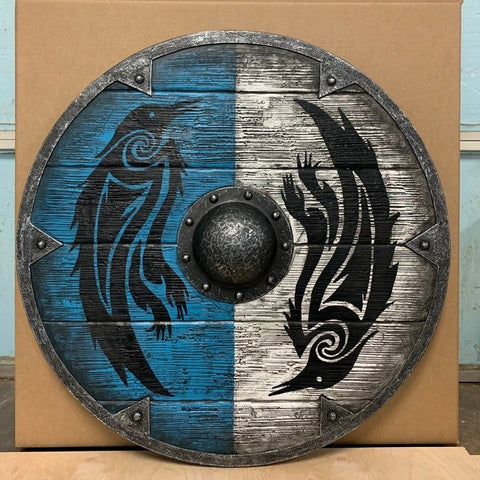 ⭐ The old and rustic covering of the surface gives the impression that the item is surrounded by an aura of mystery. This Viking Shield will perfectly fit into the interior of your living room or collection of Norse decor and is also perfect for a fancy cafe or a restaurant.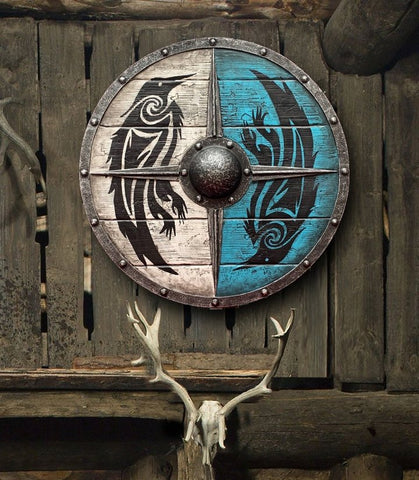 👋Handmade: Authentic battle-worn Viking shield with two ravens design and four simulated forged iron spikes. Adorned with a metal Celtic buckle and tooled knot design borders and stamped rune characters.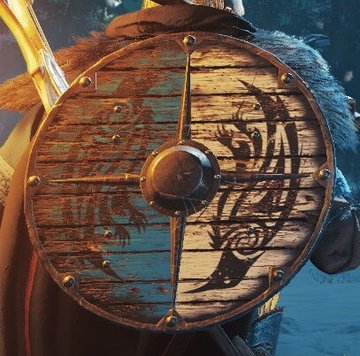 Product Details:
Handmade
Material: Steel, Wood
Size:38*38*3cm
Weight:350g
Package Included
1*Eivor Valhalla raven authentic battle-worn Viking shiel