Are you looking for a fun outdoor activity that family and friends can participate in? This is a lot of fun and an upcoming trend for summer. It is a unique toy that can be used as a soccer ball while also being a frisbee. Play with it in the pool, on a playground, in the park or in the garden!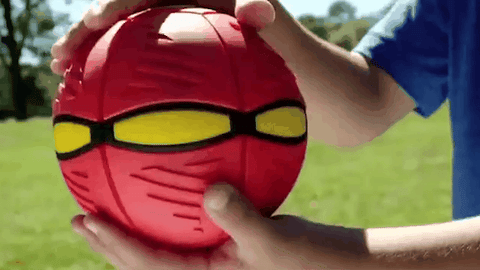 We all know that exercise is good for the body and mind. So let's make outdoor play fun for everyone. Any kid would love it as it has multiple functions. Play with it as a ball, but as soon as you press it, it turns into a frisbee. Throw it to each other and the frisbee becomes a ball again.... We ensure that every child has fun playing outdoors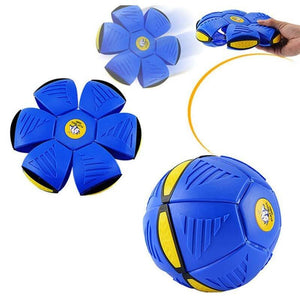 Saves a lot of effort

 - children like to sit behind a tablet or game console. It is no longer difficult to let children play outside.

Unique toy

 - this toy is a ball and frisbee in 1. Let them move in a fun and unique way.

Rugged design

 - this ball is engineered to provide years of enjoyment. So it can withstand many hits and throws without breaking.
Benefits

Safe and durable: our flying ball is made of non-toxic materials so your child can play and chew safely. It also provides a comfortable grip for active play!
Health development toy: our flying ball will help train reaction ability and promote bone development, strengthen the body and promote baby's bone growth. It will also keep children away from computers, tvs and cell phones, and allow them to play healthy games, train their courage, exercise while sweating, lose weight and strengthen their health.
Very portable: you can put it in your bag and take it to nature, beach, park to play games, because it is very convenient to carry. It can also be used as a toy to play with the dog.
Perfect gifts: our flying ball will be the perfect gift for your kids. Children's childhood will be more colorful, they can play with their parents and with their friends.
How does it work
They can easily be used as a soccer ball

Squeeze it to turn it into a frisbee

Throw it to someone and the frisbee turns into a ball in flight

Catch the ball and have fun whenever and wherever you want!
Package included
1 x Flying Ufo Magic Ball