Description
George's story:

When we met George on the side of the road, he was about to suffocate. Not surprisingly, in 2079, humans have long been addicted to various forms of entertainment. Virtual games, drugs, body modification and upgrading, people no longer care about each other, let alone a poor puppy.

We rescued George, and some of his body organs must be replaced with parts. After three days, he woke up from a coma, staggered to our side, and screamed in a low voice to express his gratitude.

It seemed that it would take some time for him to adjust to his new body. No one cares what happened in his past, but we all know that he has a new life from this moment.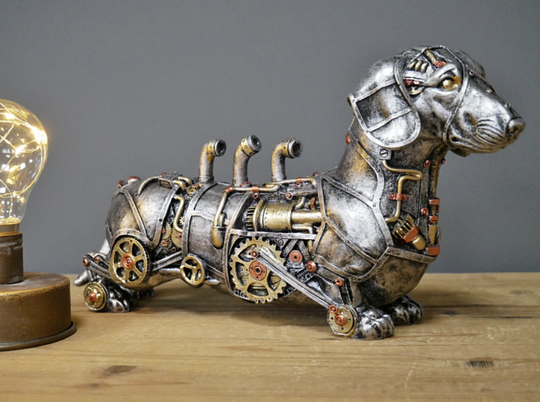 Specification:
Material: completely handmade; high-quality materials and unique design
About George: Steampunk George is just the beginning! There will be more steampunk animals in Night City. We have designed a variety of styles, and you can collect them as a steampunk lover. If you happen to need a gift for someone, it will also be a very special gift.
Height: 8 inches"

Features: 
【Unique Design】 This sculpture is designed to look like a steam engine, changing the cute image of a dog in the past. It is very unique and cool. The sculpture is made of resin material, designer hand-painted metal paint, economical and beautiful, not easy to fade, easy to display.
【 High-Quality 】 Hand-Carved, Resin-Carved, Each Knife Is The Accumulation Of Years Of Experience Of The Master, It Is The Best Decorative Ornament For Desktop, Window, And Office Furniture
【Mechanical Castle Guard】 The prototype of the sculpture adopts the appearance of a dachshund dog. Our designer combines mechanical styles to make the dog's body composed of mechanical elements. The retro steam style makes it look like a loyal guardian of the castle!
【Auspiciousness And Wealth】 The Symbolic Meaning Of The Dog, The Meaning And Symbol Of The Dog Are Loyalty, Humanity, Auspiciousness, Wealth, Companionship, Family Affection, Loyalty, Loyalty, Harbinger Of Good And Bad, Evil And Evil.
【The Perfect Gift】 This Cool Dog Is Very Suitable For Boys, Men Or Male Friends As Gifts For Important Occasions Such As Birthdays, Christmas, And Graduation Ceremonies.

Our advice:
Put these steampunk animals on your collection shelf, desk or any place you like, and they will let you travel to the steampunk era in a moment.
When you give him as a gift to your friends or relatives, I think they appreciate your unique taste and love this gift very much.

Not small at all! Size height over 8 inches, not 3 inches!
The height of the product is over 8 inches and the height is over 8 inches, Not 3 inches, 3 inches is fake.

Package Includes:
Steampunk Sausage Dog*1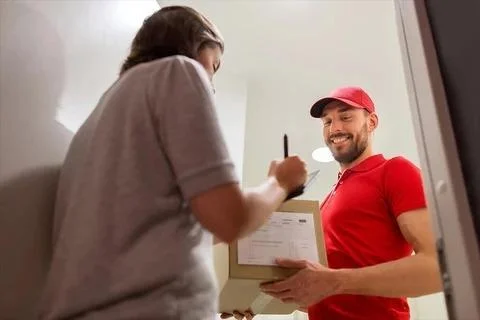 Payment & Security
Payment methods
Your payment information is processed securely. We do not store credit card details nor have access to your credit card information.
---
Security