Gifts for elders/friends - Praise their wisdom
Gifts for children - Wishing them more wisdom
Gifts for yourself - Thank you for studying hard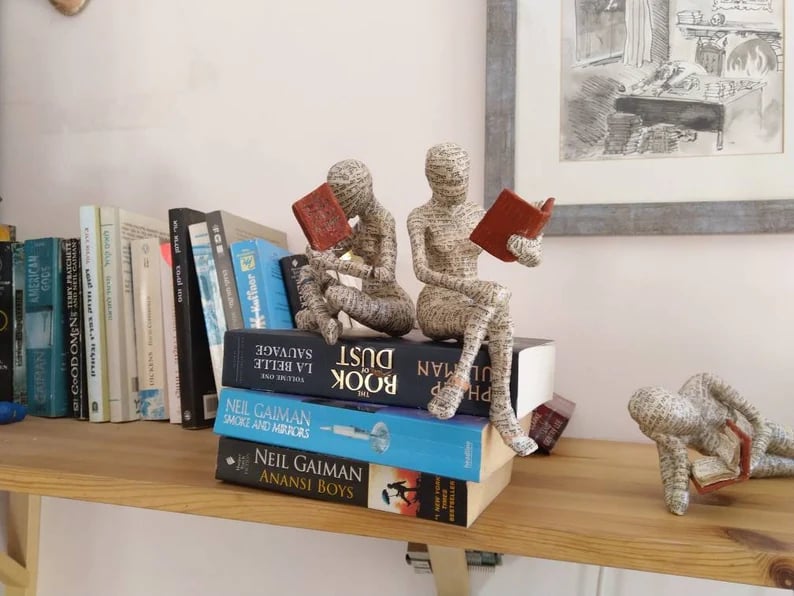 This is a custom made reading woman.
The purpose here was to make a delicate gift. Something special to someone that loves art and reading. It can sit on a bookshelf.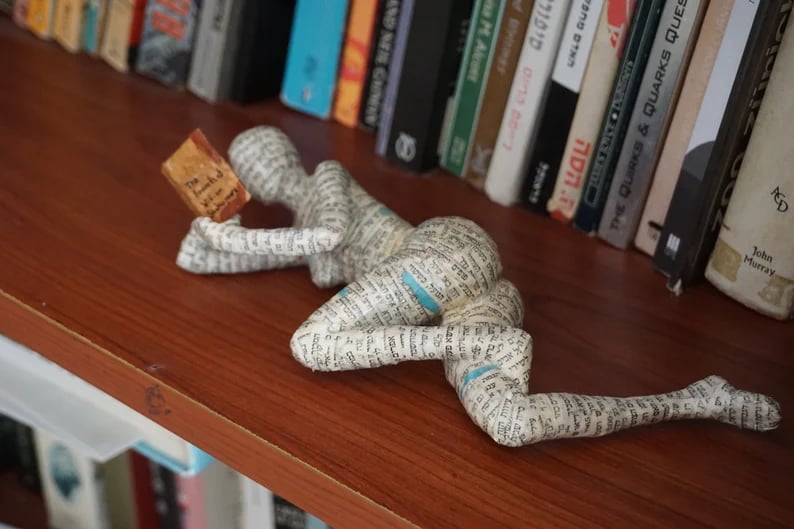 It conveys a message: intellectual, understated, confident, erudite, knowledgeable, gravitas, responsible. And it works everywhere: rustic, farmhouse, cottage, industrial, ultra-modern, shabby chic, spare, overstuffed. It fits in every room: the laundry room (feed your mind while the dryer is doing its thing) to the bathroom (possibly its highest and best use, tongue-in-cheek).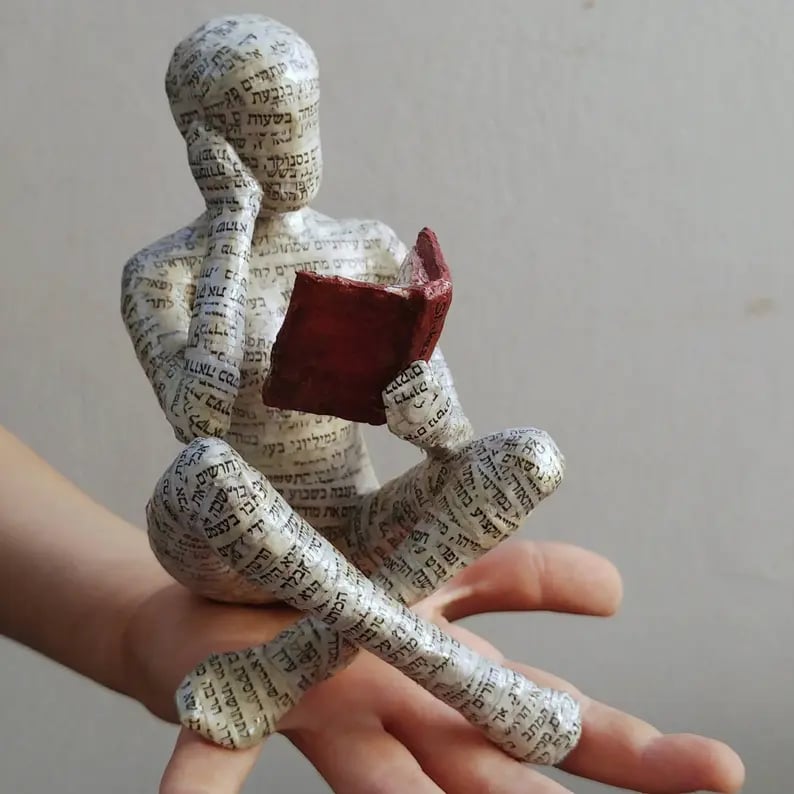 Cleaning - one can clean it with a wet towel.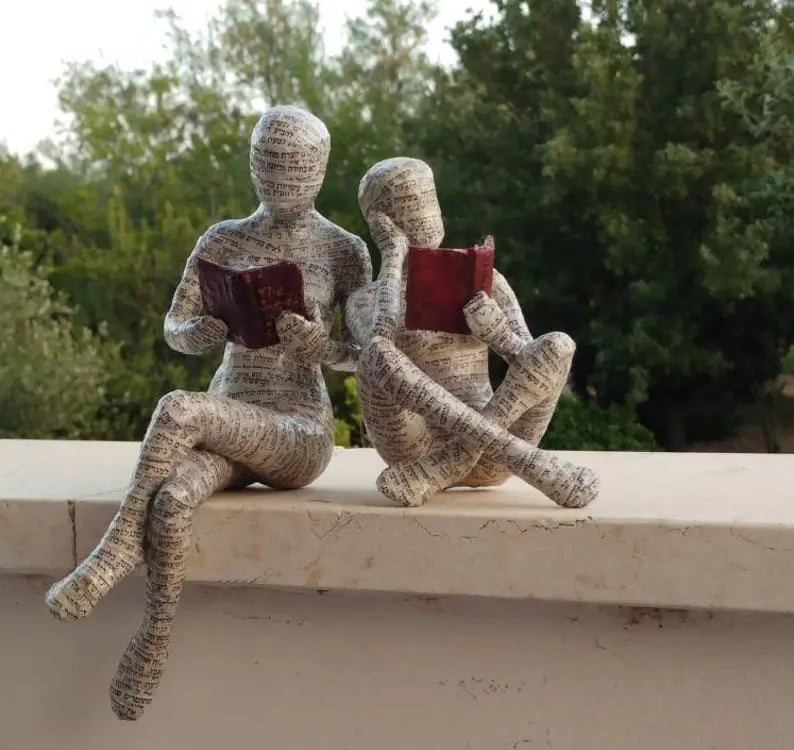 I looks delicate but it doesn't break easily.
SIZE(cm) : Reading with cat/Companion : 19*10.5*7 ; Gravitas/Confidence : 18.5*11.5*6.7 ; Think: 11*7.5*7.7  ; Ease: 21*7.5*5.5 ;