Description
Most plants need sun, soil, and water to be happy. But this agave plant doesn't.

All it needs is a little light
.
 Choose from three sizes, then place your new botanical buddy in a sunny spot and gaze upon the brilliant shades of lime, emerald, and teal. Have you ever seen a more sublime succulent?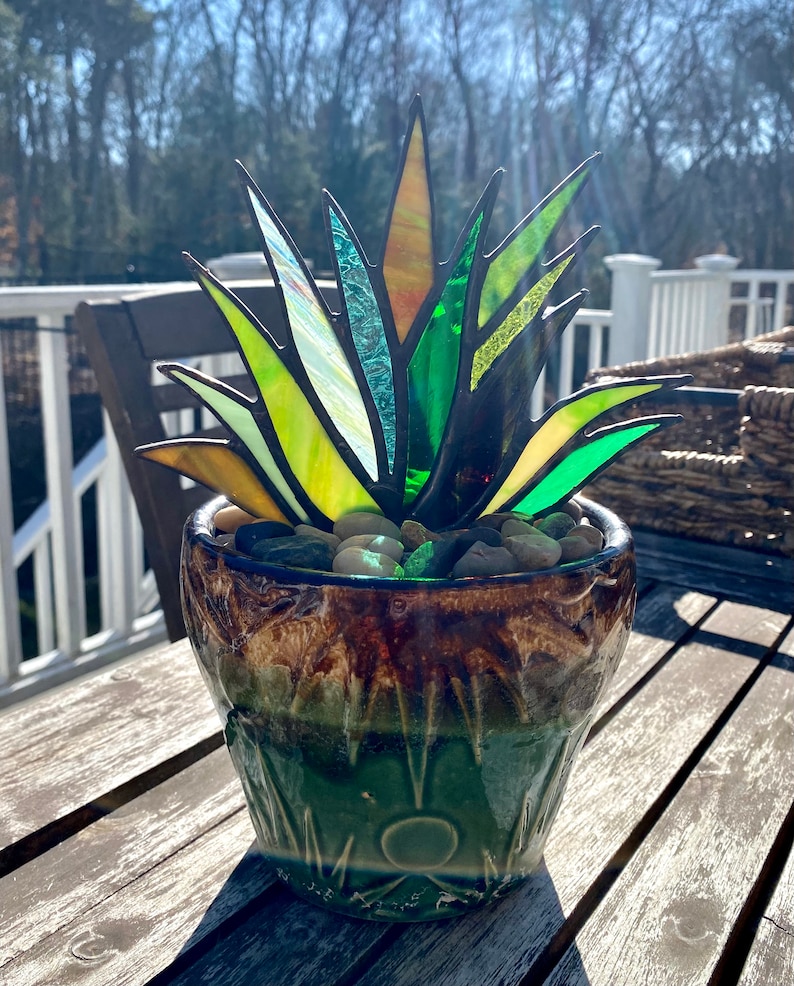 This stained Agave/Aloe plant is made from hand-cut acrylic. There is one agave hand-cut plant with various shades of green and yellowish leaf. No need to maintain or care for them, neither will die no fades.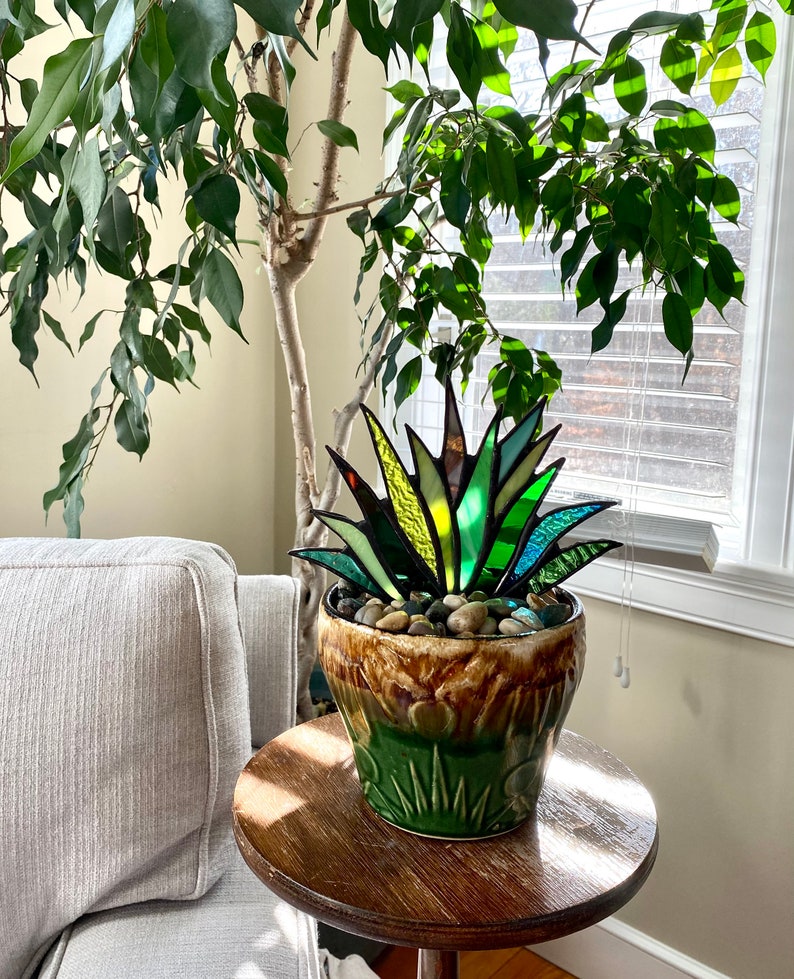 Measures:
Green-A:
Height: 11 inches
Width: 7.5 inches
Depth: 5 inches
Green-B:
Height: 6.89 inches
Width: 6.3 inches
Green-C:
Height: 5.91 inches
Width: 3.94 inches
Green-D:
Height: 6.89 inches
Width: 6.3 inches
Green-E:
Height: 7.09 inches
Width: 5.51 inches
Rainbow:
Height: 7 inches
Width: 5.5 inches
NOTE: Please, wipe products with a wet piece of cloth.
Payment & Security
Payment methods
Your payment information is processed securely. We do not store credit card details nor have access to your credit card information.
---
Security