💖Wooden chain board & bracelet board combination (bead board) for DIY jewelry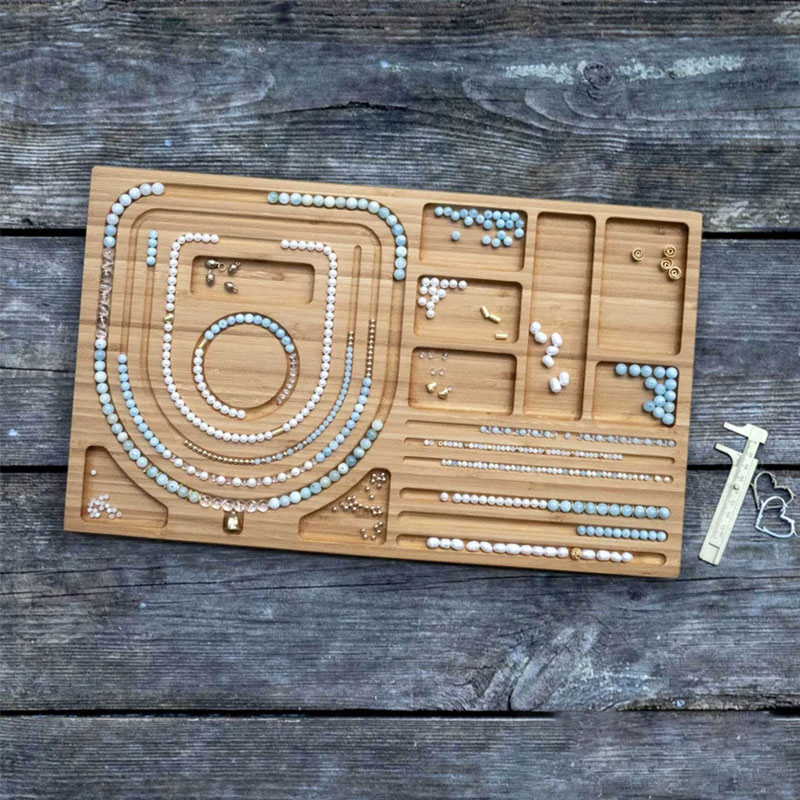 Our popular wooden bead boards are not only for fans of "Malamaker" and "Armcandy", but also as a combination board for chokers and bracelets!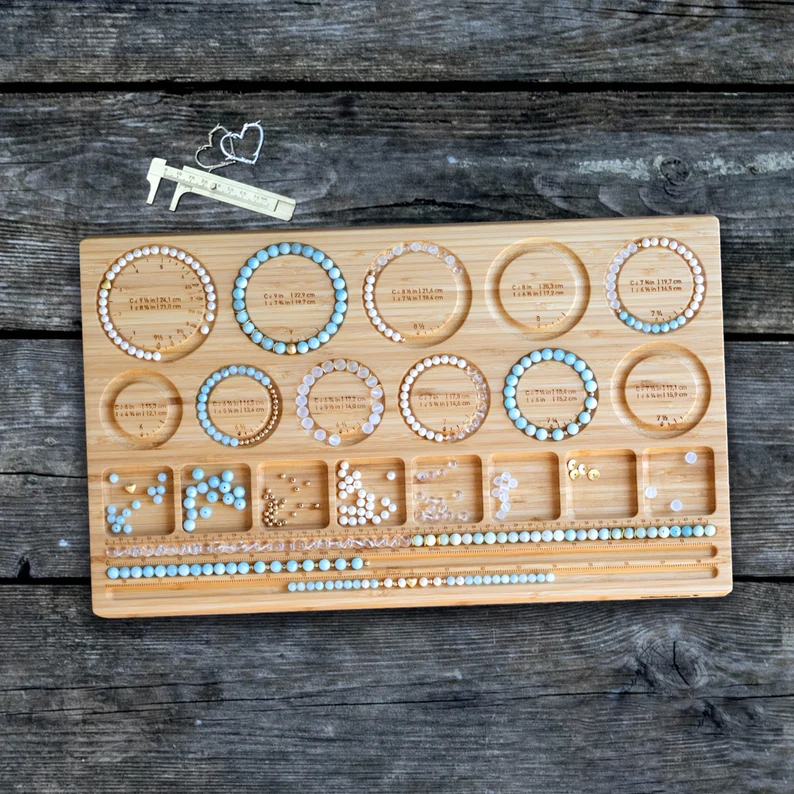 This board is the perfect basic piece of equipment for any jewelry designer, goldsmith or hobbyist.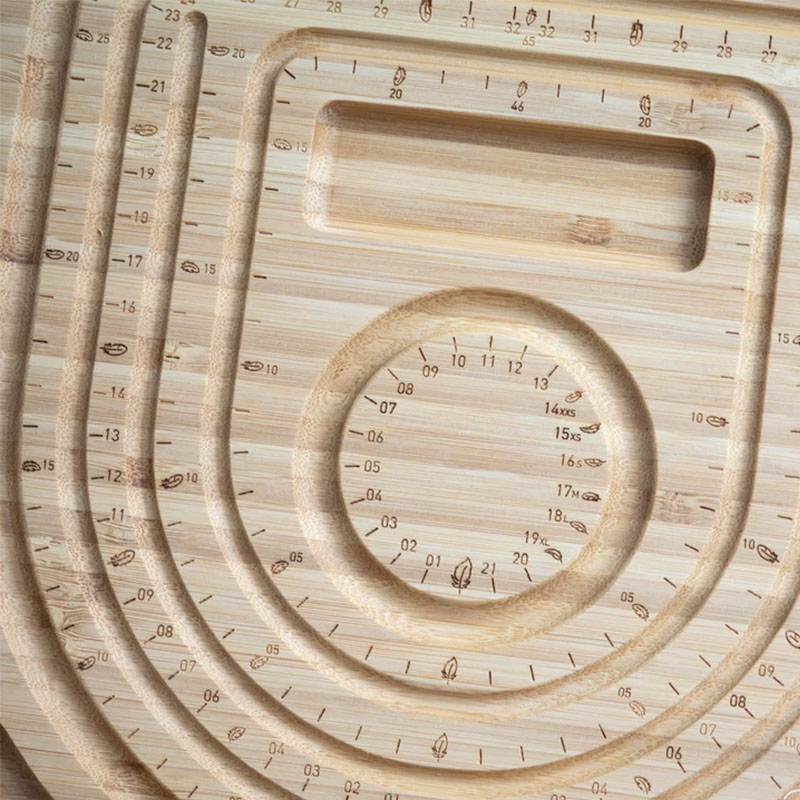 The combination bead plate (chain display plate and bracelet display plate in one) provides four grooves for chains from 40 to 76 cm and in this new version also works perfectly for small beads. The grooves are available in two widths, so even 2mm pearls won't get lost. The outer slot is usually 10mm in diameter and has an extra cutout for a pendant or guru bead (useful when displaying short horse zippers).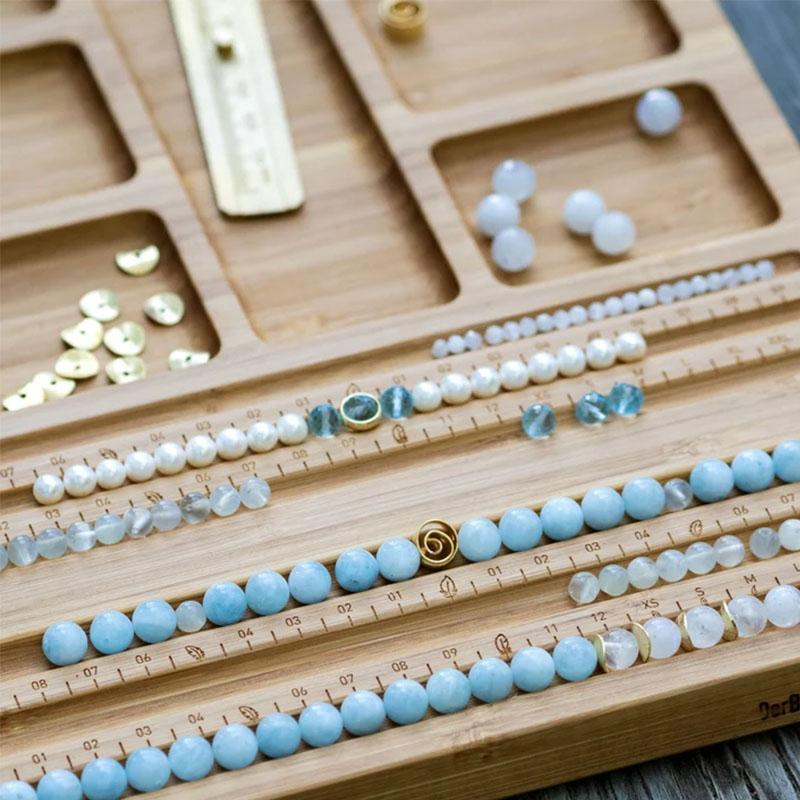 If you don't like the unstable plastic boards as much as I do and are looking for a sustainable alternative, you will have friends with these wooden bead boards for many years. The round serration in the middle is sufficient for bracelets with an internal dimension of up to 19 cm. This corresponds to a common men's size for bracelets. In addition, six other grooves in two widths, each 19 cm long, offer enough space for trial and error during the design process.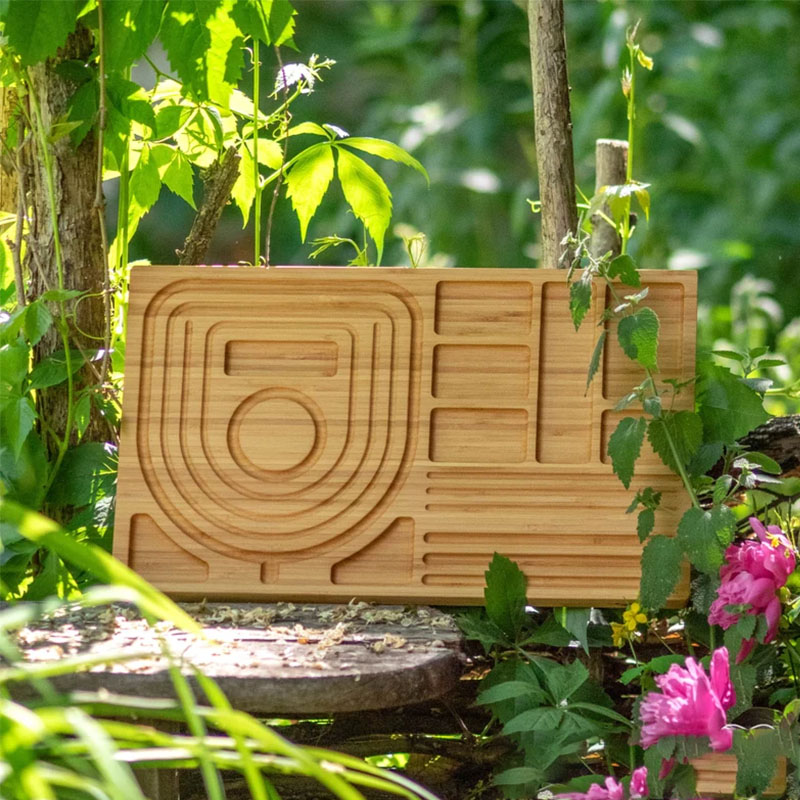 Use this accessory board to easily design and make bracelets with gemstone beads. It is always a special pleasure for the participants to be able to work with sustainable products.
Description:
A
• 4 grooves For necklaces from 40 to 76 cm in length (1x incl. recess for guru bead)
• 1 pre-groove for bracelets up to 22 cm
• 6 pre-grooves for bracelets in 2 widths and up to 19 cm in length
• 9 sorting compartments for storing beads and accessories
B
• 11 round rug grooves from 6 - 9.5 inches (centre)
• Ideal for pearls from approx. 3-20 mm
• 8 storage compartments
• 3 rugs with a width of 43 cm
🌟DETAILS🌟:
Handmade
Width:45.5cm*28 cm*1.5 cm  (18inches*11inches*0.5inches)
material:wood
Friendly reminder
Wood is a natural product and is subject to fluctuations. Not only because of this, each board is a little different, but also because it is processed in multiple ways. Small deviations, irregularities and bumps are evidence of manual small series production and do not represent a defect. On the contrary: each board is unique and has its own character. This applies to the grain as well as the surface or edges. Look forward to your own personal board!