Description
The incredibly elegant wind chimes have wonderful tones. Enjoy the silent melody whispered in the wind - deep, rich, beautiful tones. Sparkles at night like a dancing spirit dancing beautifully to beautiful tones. Adds a beautiful atmosphere.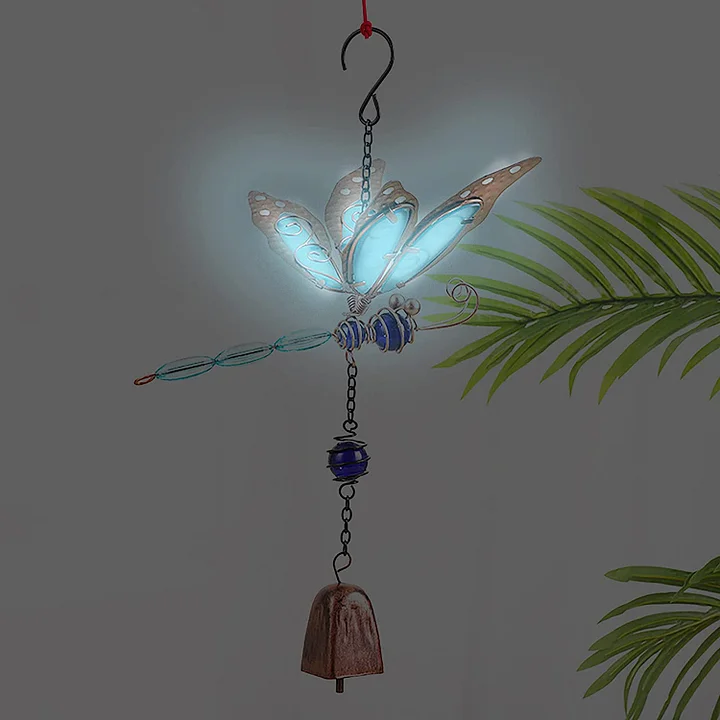 Exquisite and warm wind chimes make people feel happy. At the same time, wind chimes symbolize good wishes, love, safety, health, happiness and joy. For special people, it is the best memorial gift.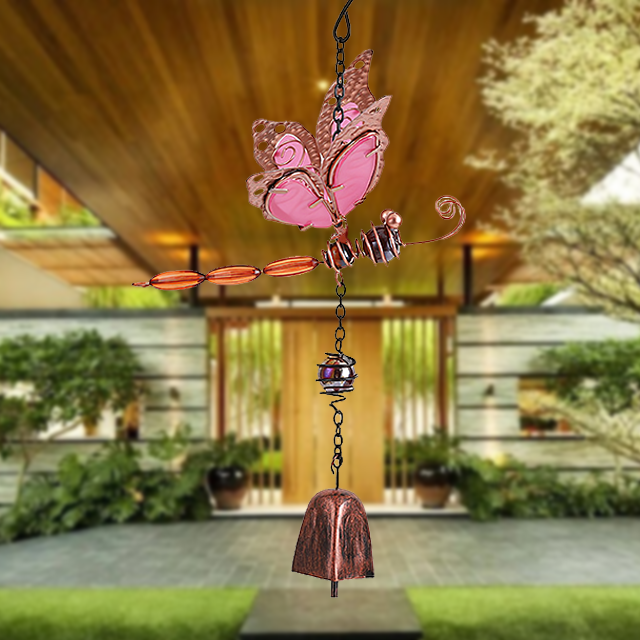 Energy saving and waterproof: The fluorescent sheet absorbs natural sunlight Ultraviolet light irradiation stores the light source to glow. Excellent surface treatment and durability, waterproof design is not limited by rain and moisture.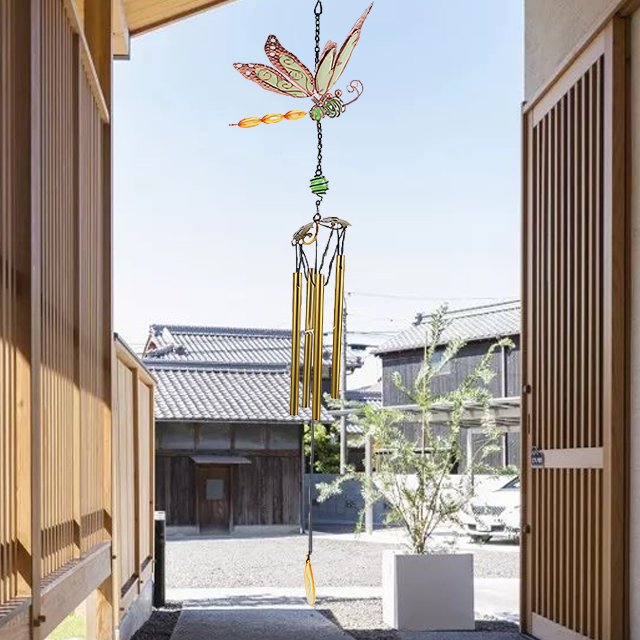 Multi scene application: With S-shaped hooks, easy to install and can be easily installed in any space, room, window, wall, door, tree, patio, garden, bedroom, roof, etc. to decorate your comfortable home.
Best gift: It's not only a great gift for the holidays, but also for everyday fun. Your family and friends can use it on the front porch/patio/deck and receive happiness and beauty.

SPECIFICATION
Bell Wind Chimes
Hanging Height: 14.17 in/ 36 cm
Width: 7.48 in/ 19 cm
Weight: 241 g
Sound Wind Chimes
Hanging Height: 31.49 in/ 80 cm 
Width: 7.48 in/ 19 cm
Weight: 275 g
Color: blue, green, pink
Material: iron + acrylic fluorescent sheet + glass 
Fluorescent sheet to absorb ultraviolet rays in the natural sunlight, storage light source brightening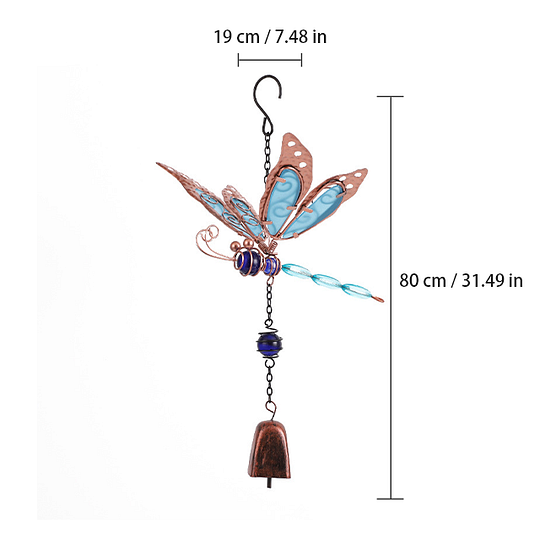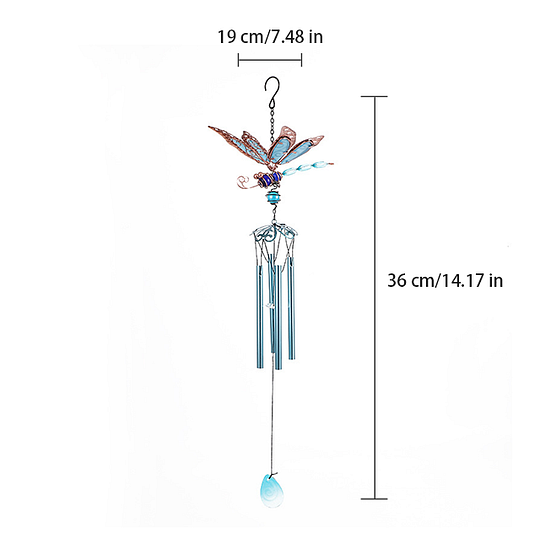 PACKAGE INLCUDE
1 x glow-in-the-dark dragonfly wind chimes
Payment & Security
Payment methods
Your payment information is processed securely. We do not store credit card details nor have access to your credit card information.
---
Security